Our Vision, Mission and Values
WeST holds a firm belief in giving each child every opportunity to learn and succeed in all that they do. Whist we are a united family of schools who share common values and beliefs, all our schools are unique and hold their own identity. We believe that by working collectively, sharing what works well and jointly developing best practice we are stronger together and can provide the very best education for our children. We are proud of our schools, staff and children, and thrive on the constant challenge to do better.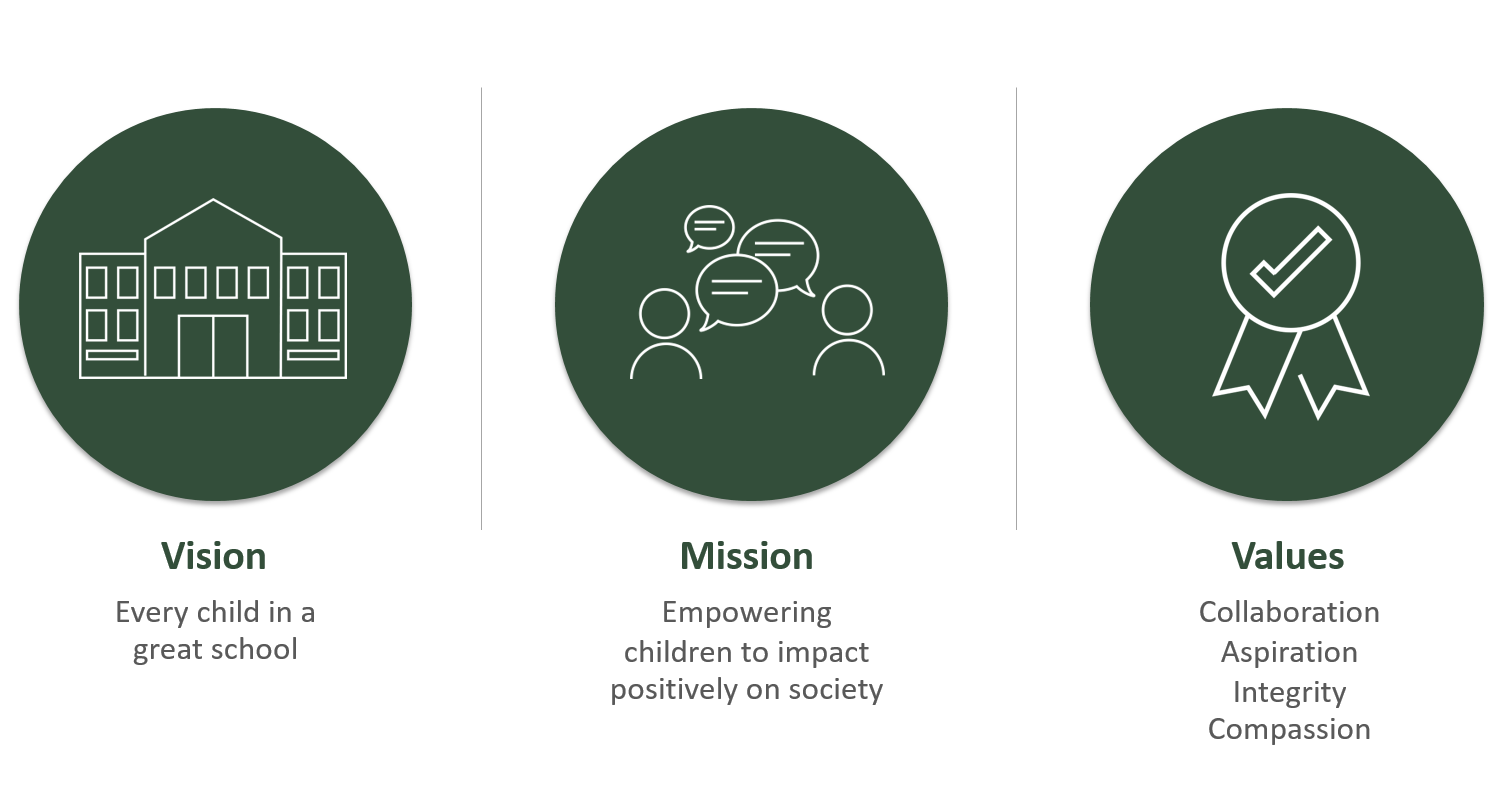 Collaboration - Recognising need in others and acting with positive intention to promote well-being and improve outcomes.
Aspiration - Having high expectations, modelling the delivery of high quality outcomes. Showing passion, persistence and resilience in seeking creative solutions to strive for continuous improvement and excellence.
Integrity - Acting always with the interests of children and young people at our heart, and consistent and uncompromising adherence to strong moral and ethical principles. Communicating with transparency and respect, creating a working environment based on trust and honesty.
Compassion - Creating a shared vision and working effectively across boundaries in an equitable and inclusive way to skilfully influence and engage others. Building and securing value from relationships, developing self and others to achieve positive outcomes.