Our Vision, Mission and Values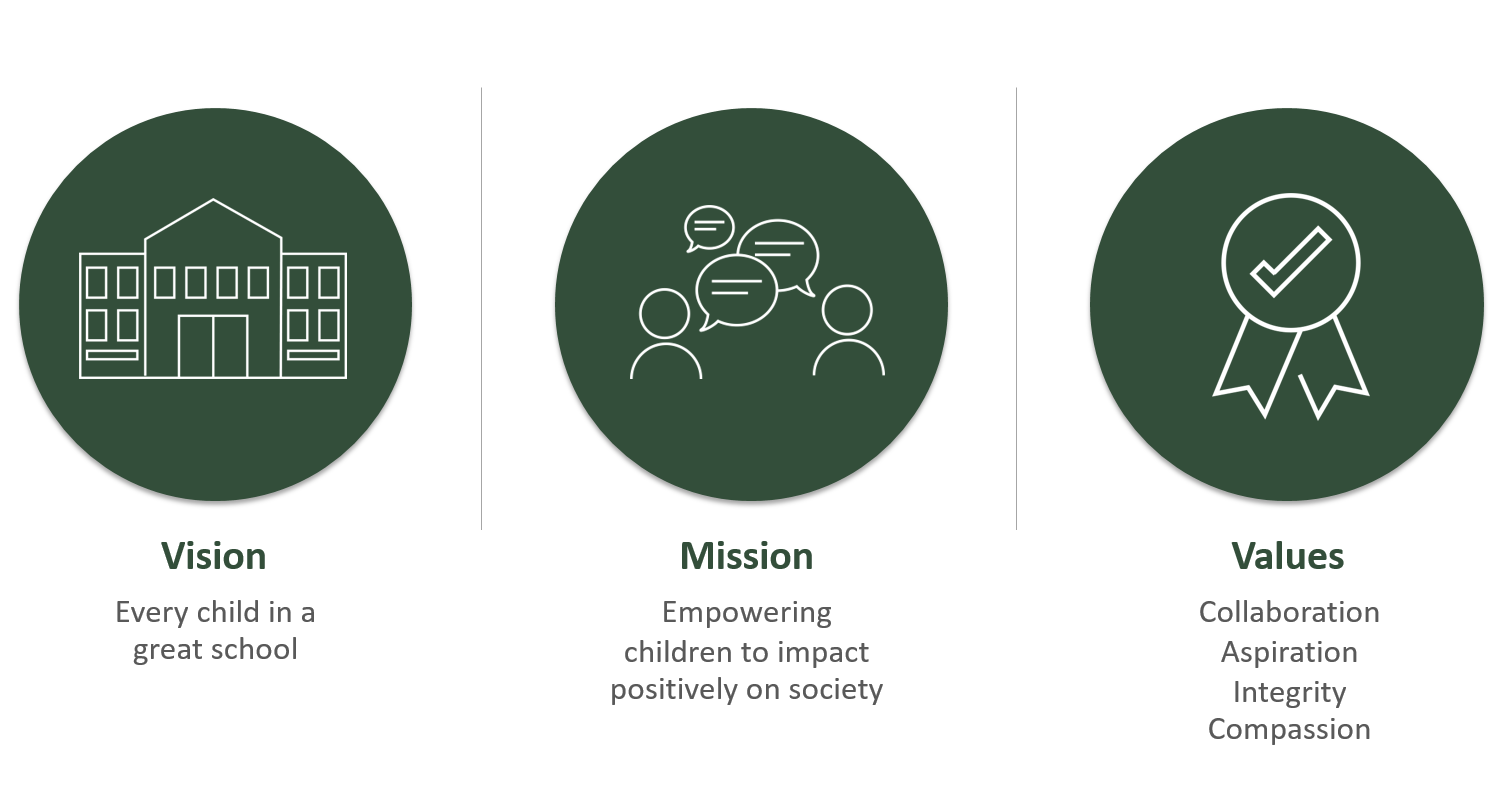 WeST holds a firm belief in giving each child every opportunity to learn and succeed in all that they do. Whist we are a united family of schools who share common values and beliefs, all our schools are unique and hold their own identity. We believe that by working collectively, sharing what works well and jointly developing best practice we are stronger together and can provide the very best education for our children. We are proud of our schools, staff and children, and thrive on the constant challenge to do better.
WeST is a schools Trust that consists of two major parts: people and culture. We believe that for every school to be great we need great people and a great culture.
• We know that to be great and deliver the blend of education in which we believe, we need to be resolute and uncompromising in our approach. We will work with honesty and transparency.
• When we make decisions they will always be based on the best evidence possible and focused on making sure the 'main thing is the main thing'.
• WeST is determined to recruit, develop and retain the best staff possible. We want our staff to hold a passion and enjoyment for what they do and the difference they make.