About Us
We offer Initial Teaching Training Programmes in the following subjects in conjunction with Exeter University. All our programmes lead to a University of Exeter PGCE with Qualified Teacher Status (QTS).
We have both a primary and a secondary 'home' school base for our trainee teachers; Stowford Primary School and Ivybridge Community College (additional to your two placement schools). Our home schools are a support network for all your training needs.
You have a Lead Mentor and a Reflective Mentor in each placement, as well as a University Visiting Tutor (UVT) and Initial Teacher Training Coordinator in each school.
The advantages of following Teach South West School Direct Route:
You are in schools from the start of term and so get to see how all teachers and even Early Career Teachers (ECTs) set up their lessons and start the new school year
You will be a part of a supportive network of trainees working across two different phases and with multiple subject specialisms to share practice and develop your cross-phase and cross-curricular networks.
Your initial contrasting phase placement (1 week) i.e. primary or secondary experience week prior to the programme start at Exeter is organised by Teach South West and is near to your home where possible
Your two primary or secondary placement schools are allocated in discussion with you following acceptance onto the course. Throughout the Autumn term you have an 'open door' in your first placement school so that you can continue to learn on the job whilst learning the pedagogy at university
Your initial weeks in your home school will enable you to better understand the working practices of any school prior to starting theoretical pedagogy at University
You have an opportunity to teach from the start and to have taught at least one whole lesson prior to January thus preparing you for applications and interviews
Summary
We want to support and develop you now and in the future as an outstanding practitioner in your subject field. Our aim is to ensure you bring sound subject knowledge which you are ready to teach and ensure you get access to continued high quality professional development as well as interview and job application support in our Schools and Colleges may like to appoint you as their Early Career Teachers in September.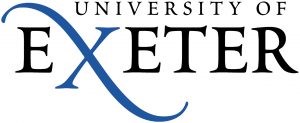 Why study a PGCE at the University of Exeter?
6th in the UK for world-leading and internationally excellent research in Education1
Ranked 3rd amongst university providers of initial teacher training in the Good Teacher Training Guide 2017
Top 125 in the world for Education (The Times Higher World University Rankings by Subject 2021)
PhD studentships available through the ESRC South West Doctoral Training Centre - a hub of world-class social sciences research
Recognised by the DfE and Ofsted as an outstanding provider of Primary and Secondary teacher education
Home to one of the largest education libraries in the UK