Headteacher at Sherford Vale Primary School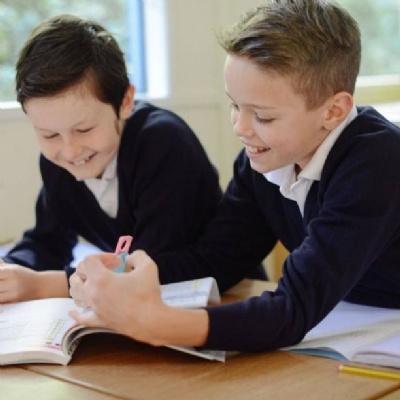 Are you looking to take the next step in your headteacher career in an award winning town in Devon with the support and backing from an established Multi Academy Trust?
Job title: Headteacher of Sherford Vale School
Salary range: £61,166 - £70,745.
Responsible to: Westcountry Schools Trust
Application deadline: 12:00pm on 22nd April
Interview date: 26th and 27th of April
Start date: September 2021 or earlier
Sherford
Sherford is a unique and award- winning new town in Devon; quite unlike any other development. Sherford is set to become one of the region's most vibrant and thriving communities. Decades in planning, construction at Sherford is progressing well, the town is already flourishing with schools, community facilities, shops, businesses and a 500 acre community park.
The location also benefits from being at the edge of Britain's Ocean City with access to busy city-life while also being nestled between the Sound and the South Hams countryside. With Dartmoor within a 20 minute drive and Wembury Beach 15 minutes away, the School is at the epicentre of pure Devonshire nature.
Who we are
The Westcountry Schools Trust (WeST) is seeking to appoint an exceptional individual with vision, energy and inspirational leadership to the position of Headteacher Sherford Vale School.
WeST believes in promoting and supporting an appropriate balance between strong alignment and independence with schools. It is important for all our schools to maintain their own identity and celebrate their unique qualities. However, we believe that working collaboratively we will enable our children and staff to access the best resources and learning opportunities. We aim to identify the strengths of our collective practice and share them effectively across our schools such that all our children benefit from our professional expertise.
What we offer
• A highly– competitive salary
• An exciting career path with opportunities for further progression
• Pension scheme
• Cycle to Work Scheme
Trust Advantages:
• Expert central services for finance, HR, IT, facilities and business functions.
• Innovative approaches to teacher recruitment and retention with our own ITT provision.
• Substantial investment in cross-Trust initiatives to improve teaching and learning.
• Close collaboration between senior leaders across the Trust.
• Integration of primary and secondary approaches into all-through education.
• Adequate scale to design and test new ideas.
• High quality strategic governance with wide business & professional experience.
• Robust delivery models as government policies, rules and measures change.
What we expect in the role
The headteacher will have overall responsibility for the organisation, management and conduct of the school. You will provide leadership and assist with the delivery of the WeST strategic direction to ensure the achievement of the highest possible standards of education at Sherford Vale Primary School. The role will require collaboration within and beyond Westcountry Schools Trust and a close working relationship with the Hub Leader and Director of Primary School Improvement (DPSI). The Headteacher is accountable to the Local Governing Board and to the DPSI on behalf of Westcountry Schools Trust.
For an informal chat or to book a tour of the school please contact hgreaves@westst.org.uk.
For more information, including the personal specification, please find attached the Headteacher Information Pack.
Please send your application form to hgreaves@westst.org.uk before the closing date below. We do not accept CV's as a form of application.
The closing date is 22nd April at noon.
Interviews will be held 26 and 27 April.