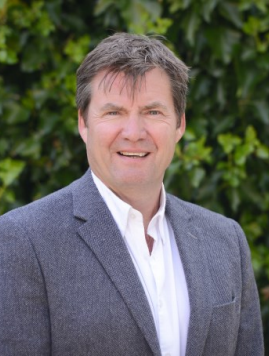 Welcome back to the new 2020-21 academic year and I hope this first edition of the 'Whistle' finds you safe and well.
I trust that everyone, through one means or another, has been able to find the time to rest, relax and recharge their 'emotional and physical batteries'.
We embark on the new school year full of mixed feelings. We are keen to see all of our students and return to some sense of routine and normality but simultaneously harbour a sense of hesitation as to how things will feel and work.
We can, however, draw much confidence from how we managed to safely navigate and respond to the ever changing situation from March to August. Whilst we recognise the uncertainty that lies ahead we know we are resilient, agile and able to adjust to the ever-changing landscape. I therefore suggest that we not only move forward with our usual determination but also an inner confidence that we can succeed and thrive regardless of the surrounding difficulty.
I share the extract below from Ray Dalio's excellent book 'Principles' that resonates with our current situation;
"Time is like a river that carries us forward into encounters with reality that require us to make decisions. We can't stop our movement down this river and we can't avoid these encounters. We can only approach them in the best way possible."
There are two main branches of activity at the start year. The first is reopening our schools to all children and establishing new routines and structures that enable purposeful education whilst maintaining our collective health and safety. The second is continuing our incremental development and not losing sight of our school improvement plans.
Following the theme of new beginnings I am delighted to introduce and welcome the following colleagues who commence their new leadership positions today;
Richard Light - Director of Primary School Improvement
Richard Woodland - Director of Inclusion
Jen Veal - Executive Principal of SDCC and Atrium
Claire Duncan – Headteacher of Dunstone Primary School
Kate Patrick – Headteacher of Woodford Primary School
Chris Rickard – Headteacher of Holbeton Primary School
Kevin Dyke – Principal of Coombe Dean School
I close by wishing everyone a very safe and successful start to term.
Best Wishes
Rob Haring - CEO